Reality is, after all, too big for our weak understanding, and it's often disappointing. We cannot sit still because we just do not, know the Absolute Truth.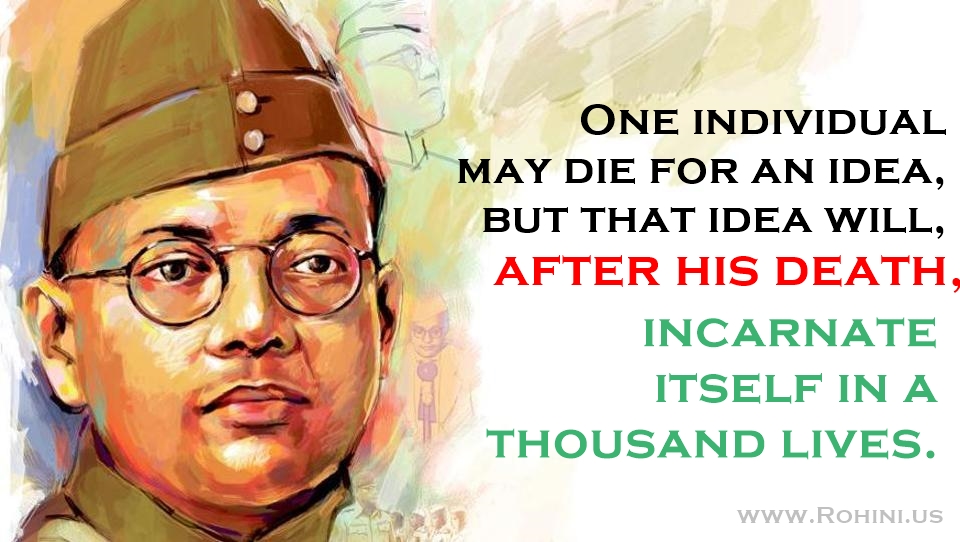 "Subhash Chandra Bose" A man who was worshipped by millions & thousands of people were there who were ready to give their blood in his name. Subhash Chandra Bose was a freedom fighter with radical ideologies compared to his more moderate counterparts Gandhi & Nehru but he had only one mission just like them to rid India of the British. On 18th Aug 1945 Netaji decided to fly to Moscow to seek Support from Russia for India's independence.
According to various reports the plane was overloaded and after a stop-over in the Japanese occupied Formosa..it developed .. Engine trouble and crashed or so the official version goes. Did Bose really die in a Plane Crash? Are his remains really at the Rankoji Temple in Japan? Or did he fake his own death in fear of Nehru? Was he hiding underground in a village in India? Or did he manage to reach the Soviet Union where he spent the remainder of his life in a prison cell? If the Indian government did believe that Bose was dead, why had Nehru spied on Bose's family nearly for a decade after his presumed death?
3 special commissions, 217 files & 70,000 pages of documents and still not one ounce of concrete evidence that sheds light on what really happened on that fateful day. Bose was the president of the Indian National Congress & he steered the party into his own radical ideology of unqualified Swaraj including the use of force against the British. Now, this obviously meant a confrontation with Gandhi, who in fact opposed Bose's presidency, splitting the Indian National Congress party.
The Man of big Heart "Bose" did attempt to maintain unity, but Gandhi as usual mindset advised Bose to form his own cabinet Now this split the nation into two movements; The Non-violent movement or the credit takers that was led by Gandhi & Nehru on one side and Bose on the other side formed an army "Azad Hind Fauj", For his fight against the British which he called the Indian National Army he was seen as a bigger threat by the British and he was constantly imprisoned during this movement in India.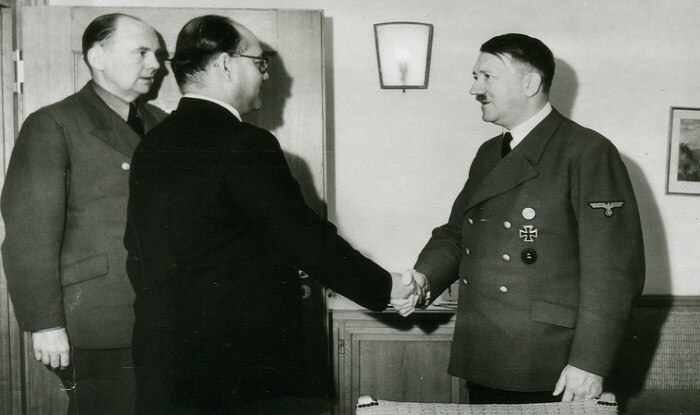 Now, this led to him escaping and fleeing to Europe to gain some support on a more international level. He landed in Berlin and formed an alliance with Hitler. Bose had, for the sake of his nation's freedom, shaken hands with the dictator. He led the INA in alliance with Hitler & the Japanese. His philosophy was my enemy's enemy is my friend and any support against the British helped his cause of an independent India This decision, however, is what led to his downfall. The INA with the Japanese forces lost a battle against the Commonwealth forces in 1945 while trying to read Bama off the British Raj the retreat and the fall the irony destroyed the dreams of Bose to become an effective political entity, Bose not losing hope made his way to soviet Russia to gain support from Stalin but as we know he never reached Soviet Russia.
The nation and Bose's supporters were left in shock, The Indian Government for a while did not even give an official statement of Bose's death. At the time there were also some reports that Gandhi and Nehru had plans to surrender Bose as a war criminal to the British which is why he faked his own death and never came back to India , There are other various reports which state that Bose was held prisoner by Stalin due to his association with Hitler and he later died at the hands of that dictator. Nehru's government having information of this yet did nothing to prevent it.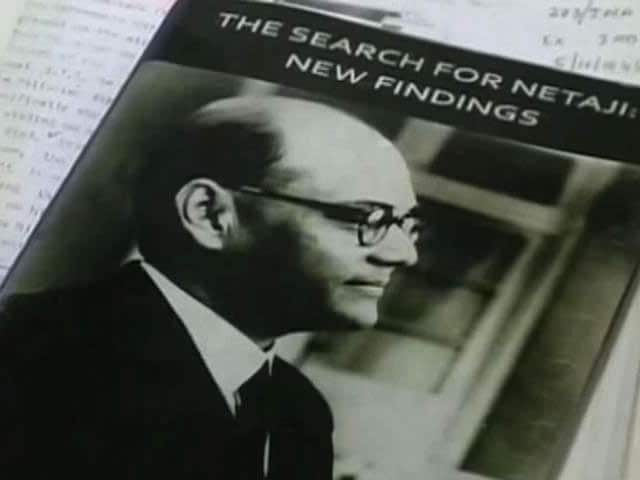 In 2006 The Mukherjee Commission concluded that while Bose was presumed dead he did not die in the plane crash in Taipei in 1945. A former Russian General swore under oath to the Mukherjee Commission, that he had actually seen a true Soviet-cabinet paper detailing a "living" Subhas Chandra Bose. Two earlier commissions investigated this mysterious death of Bose. The Shah Nawaz Committee & The Khosla Commission. They both reported one simple truth, that all documents relating to Subhas Chandra Bose are either missing or destroyed.
On April 2015 Prime Minister Narendra Modi met with Netaji Subhas Chandra Bose's grandnephew, Surya Bose. Modi promised to examine the request for declassification of all files related to events since his death. 70 years later the Indian government has woken up a committee that has been formed and they are going to review the Official Secrets Act in context to declassify the files that are related to his death after all we can just sit and wait for a hero to come into power and find the real truth behind the death of Great Freedom Fighter and also the Man of Golden Heart "Netaji Subash Chandra Bose".